One of the solutions from Solver AI Suite platform
Solver AI Suite Lead Analytics
Lead Analytics group of apps
Find out how different applications from the Solver Lead Analytics module can help your retail, finance or e-commerce business become more profitable.
Solver AI Power Leads
Boost your lead to the customer process.
No matter if you are an insurance company or a bank looking for new hot leads, Solver AI Power Leads is a tool that enables you to segment and score your leads so that you know how to treat them properly and squeeze the sales process.
Imagine - a lead comes from your website and the Solver AI Power Leads tells you which product to offer them as a first sale, upsell and cross-sell.
Cool, right?
P.S This is not just a lead management tool - it is a concept that empowers your sales and generates better ROI on your marketing activities via proper lead scoring and classification.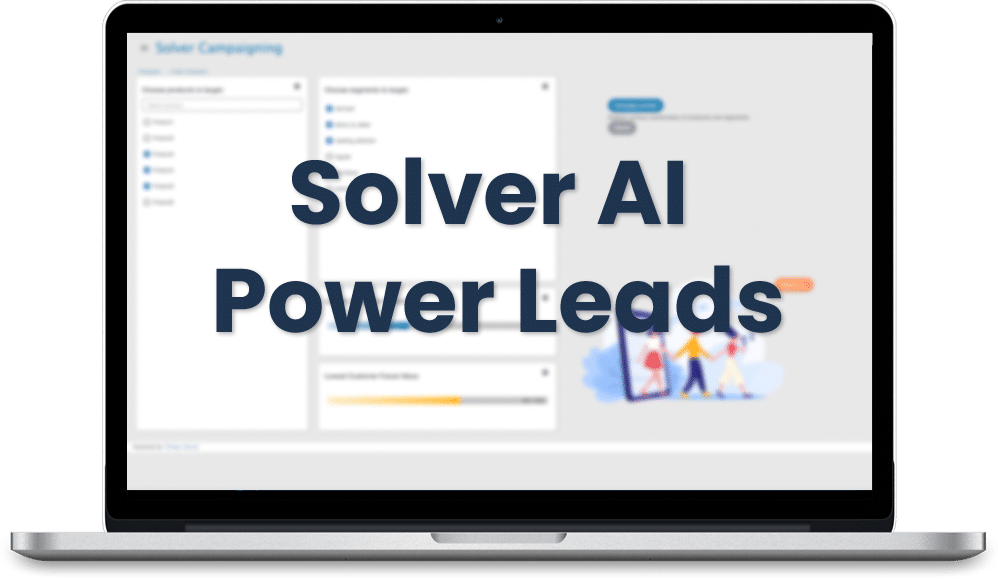 Solver Virtual Buyer
Solver Virtual Buyer algorithm uses transactional data history to predict what a customer's needs are based on what they have in their cart, combined with a predefined customer profile that contains historical data.
Their need is identified when the customer is paying at the cash desk and helps your cashier become a better salesperson.
Ultimately, the cash register issues this recommendation as a voucher on the receipt which the customer could use in the next purchase, enabling you to have upsell and cross-sell opportunities at any time.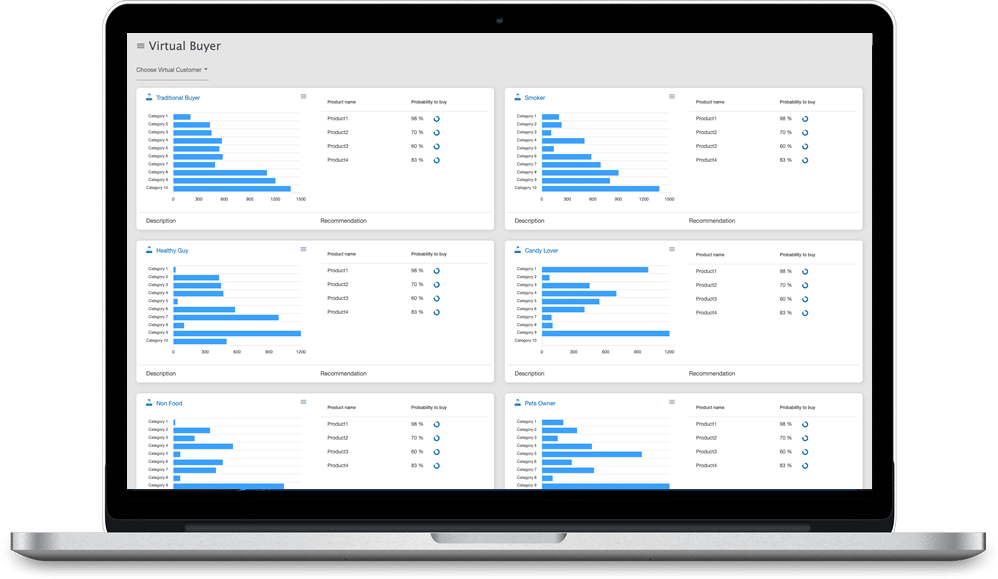 Solver Campaining
Solver Campaigning is a separate product that can be used either as a stand-alone application for your marketing department or as an add-on to your already implemented marketing tools.
This is a powerful tool for CMOs and marketing professionals - it allows them to personalize marketing campaigns, messages, and offers in the most efficient way and produce significant ROI for businesses.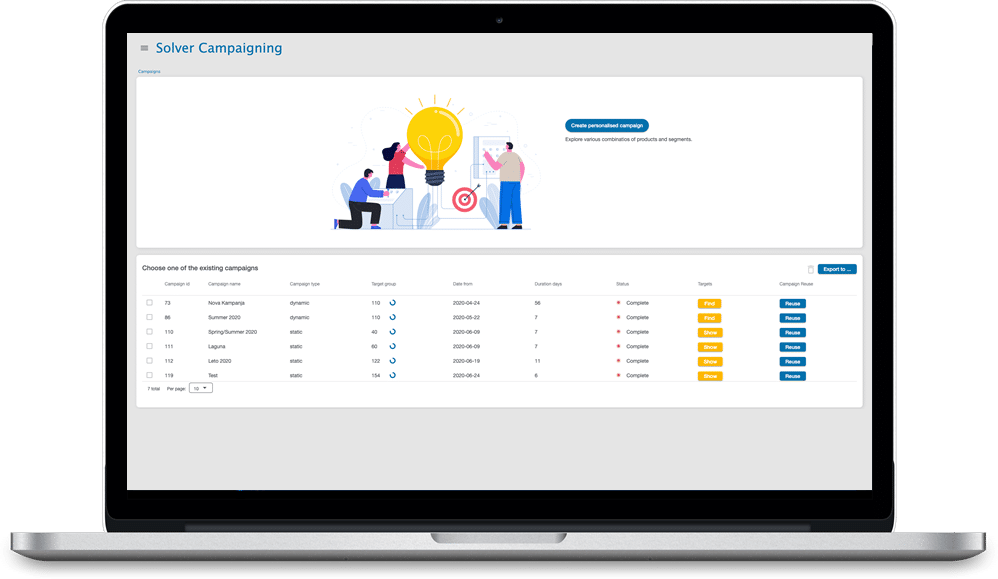 Learn more about
Solver AI Suite features
in this product tour.