AI Solution for E-commerce
Grow your E-commerce revenue
Solver group of applications for E-commerce
FIND OUT HOW TO
Utilize Solver AI Suite for E-commerce to make a difference in a highly competitive market, by:
Increase conversions
Solver AI Suite can help you boost your conversion by doing smart segmentation of your customers and products and creating a unique customer journey through your webshop.
Up & cross-sell all the time
Imagine you have a salesperson who can motivate your customers to add more items into their cart in real time. This is what Solver AI Suite can do for your business.
Personalize offer
Personalization is next big thing. Solver AI Suite can personalize your offering and your messages in fully automated way so your website visitors feel like a home any time they stop by.
Solutions for E-commerce growth
Here you can find Solver ecosystem of Apps for E-commerce industry.
Personalize your online store
Solver AI Suite can help you personalize your e-commerce store in a way that every visitor feels like he is at home.
Your e-commerce customers will love how you communicate to them, feeling like you completely understand their needs.
Technically, our solution integrates fully with your webshop visitors either by cookies, loyalty, or any other valuable information such as newsletter sign-up, etc.
By implementing this solution you will be in a position to increase your e-commerce sales in the most efficient way - personalized way.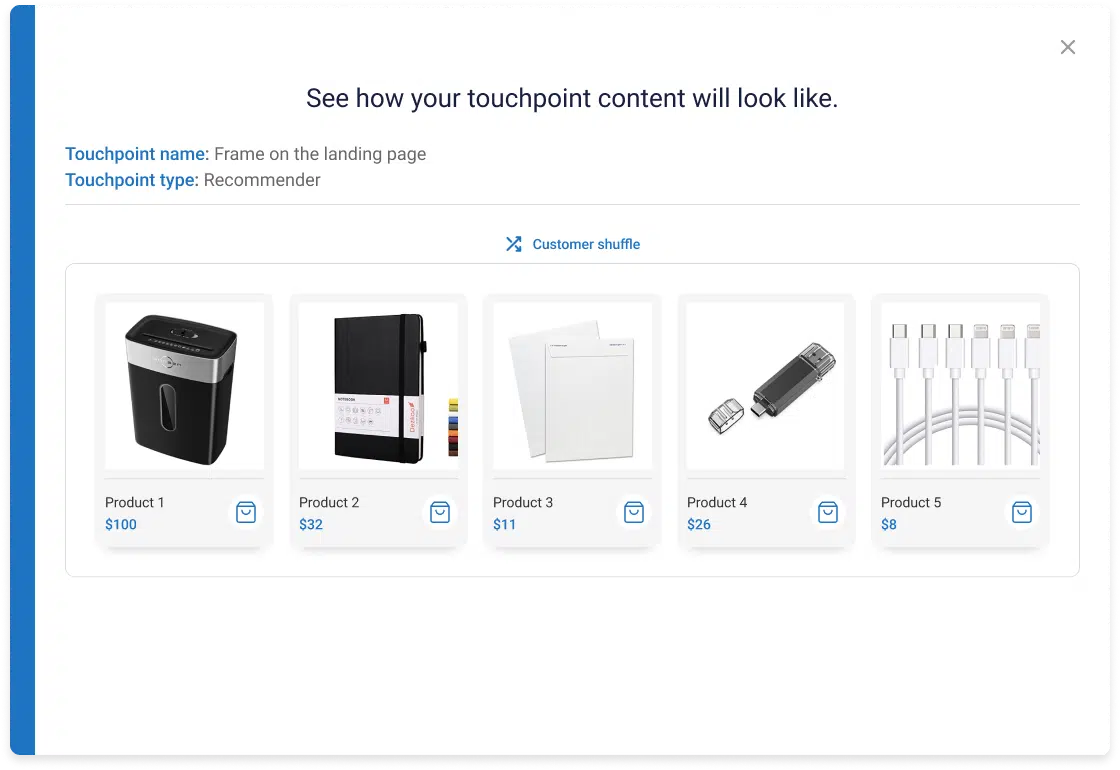 Segment your online customers
Solver Smart Segmentation is an application that E-commerce CxO loves the most.
If you are a CMO or a CEO of an e-commerce business, Solver AI Suite will be your best friend as it enables you to segment all of your online customers in a way that you will know exactly their habits and behavior patterns.
This will enable you to know your customer's journey and their transition over time.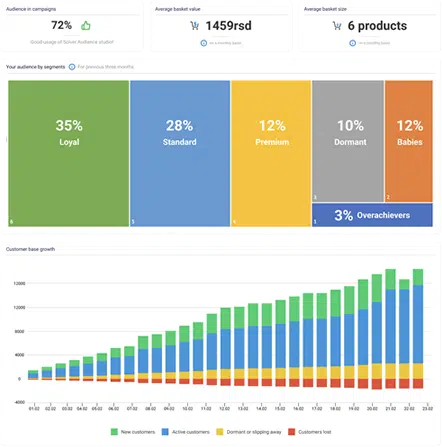 Enlarge your customer's average cart value
Solver AI Suite predicts what are the products your customer needs based on what he/she has in the basket at the moment of buying and historical transactional data.
This is identified at the moment the webshop visitor is at your E-commerce where Solver AI Suite proposes the next best offer in real-time and helps you enlarge your customer's average cart value and by that your revenue.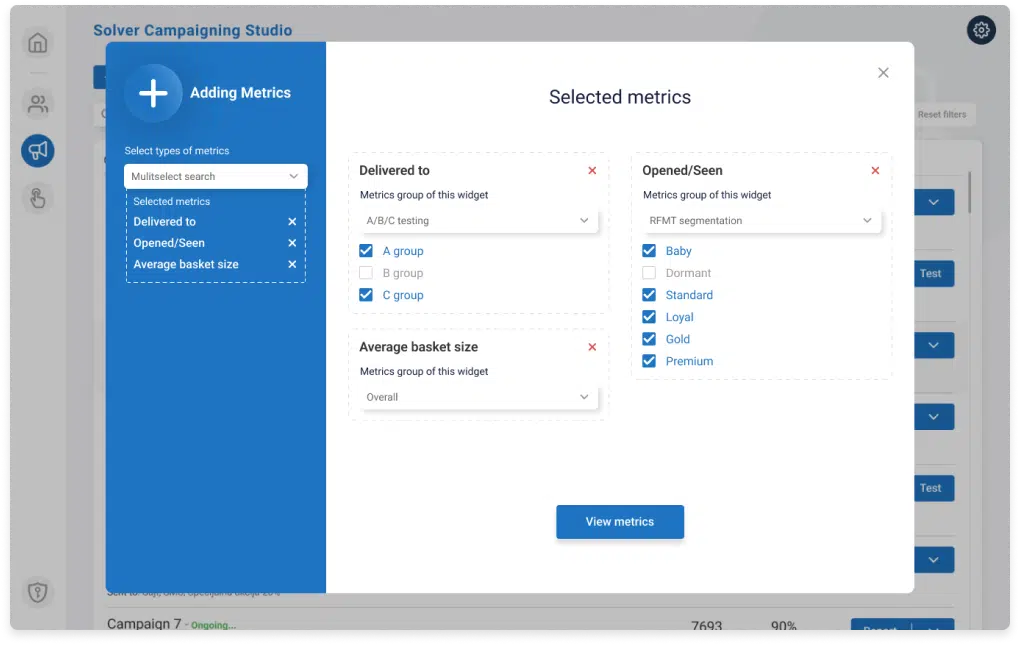 Introduce your online visitor products they will love
Imagine you have "a magic stick" which allows you to properly segment your products so you could create a system that will automatically enable your customers to get introduced to the products that they will most likely buy and that they are not aware of.
Solver AI Suite does exactly that - enables you to sell products that your customers would love even before they know it, making your working capital significantly better, no matter if we are talking about new or existing products.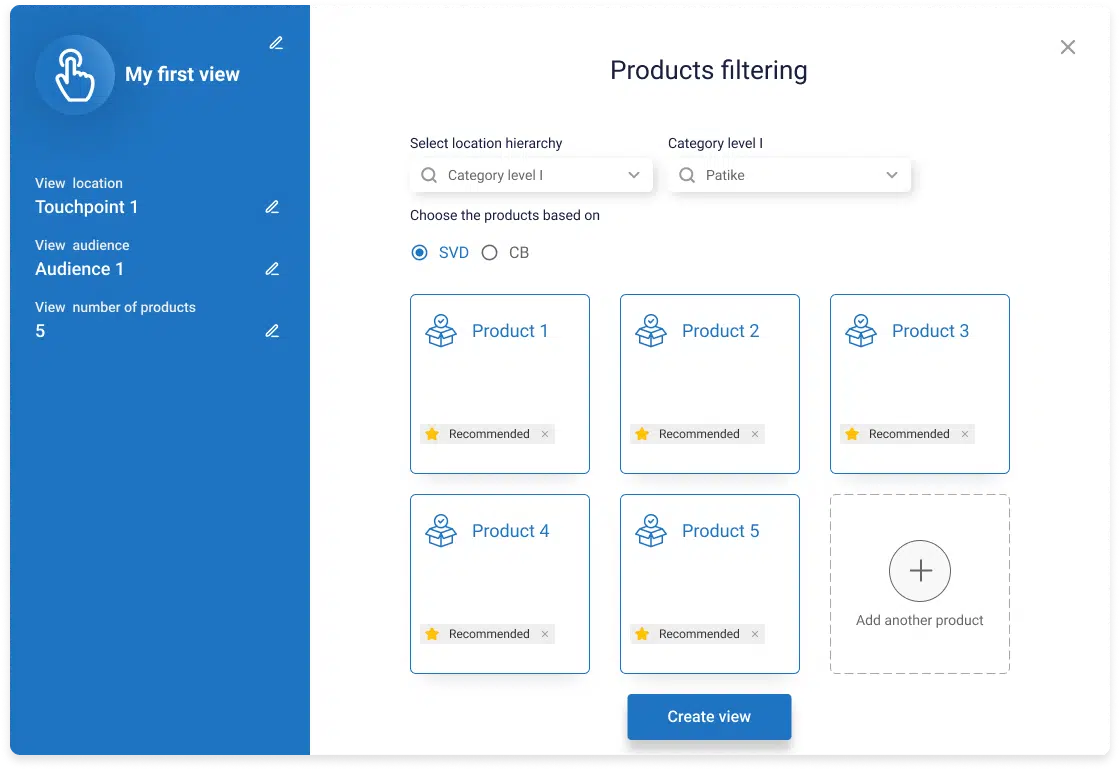 Place automatically highly converting campaigns
If we are talking about the utilization of segmentation and personalization then we must say a few words about our campaigning champion.
Solver Broadcast Studio is a separate product from the Suite ecosystem that can be used either as a stand-alone application for your marketing department or you can use it as an add-on to your already implemented marketing tools.
This is a powerful AI-based tool specially developed with CMOs and marketing people in mind.
Solver Broadcast Studio helps you personalize marketing campaigns, messages, and offers in the most efficient way and produce significant ROI for your business.
No matter if you are focused on the online or offline world, this solution can help you link both worlds.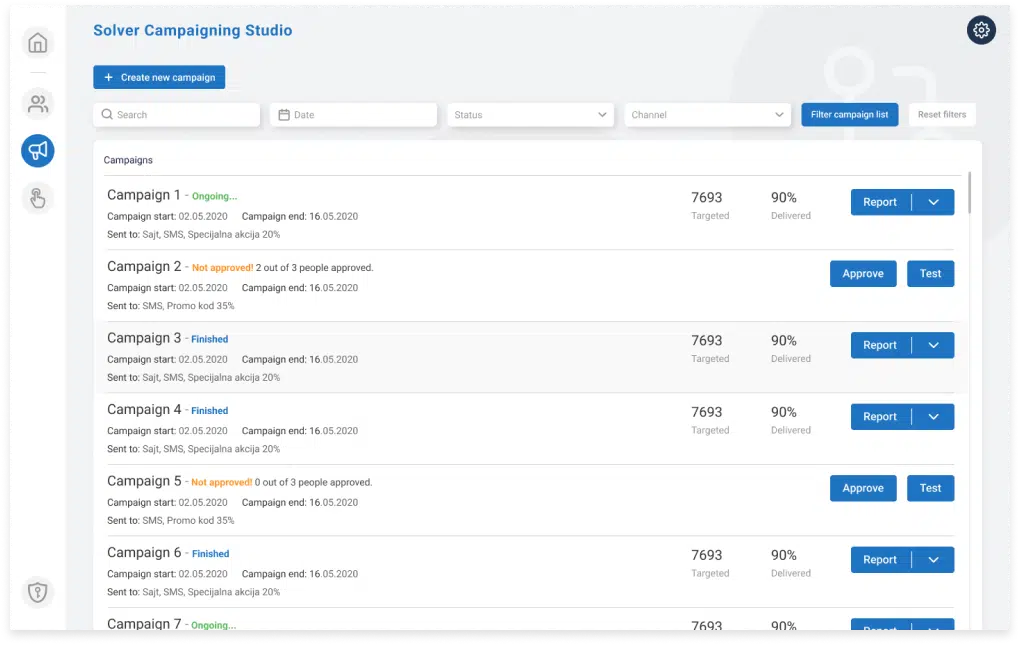 Solver AI Studio for E-commerce
Solver AI Studio for E-commerce is a self-service module that can be implemented separately from Solver AI Suite platform as an add-on to your own solutions or as a separate product that can be utilized in a way that companies can enhance their internal processes or internally developed models.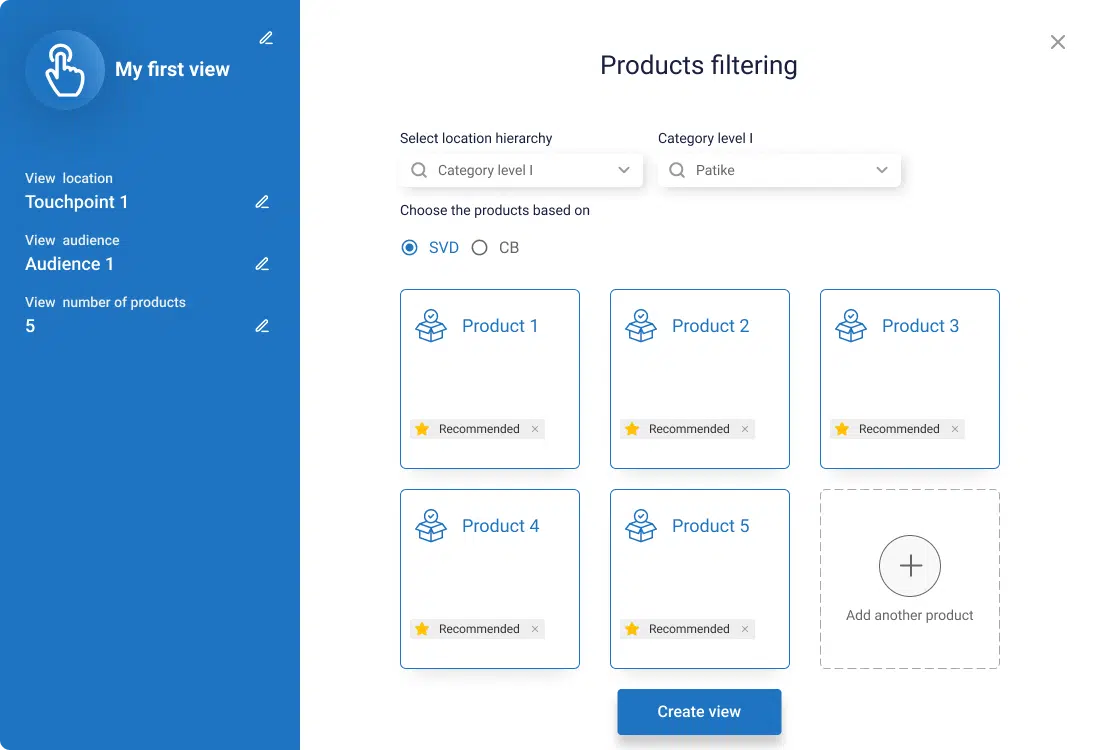 Learn more about
Solver AI Suite