AI Solution for Retail
Uplift conversion rate at your Retail business
Solver group of applications for Retail
FIND OUT HOW TO...
Boost Retail Net Margin by Double Digits.
Boost conversion rate
Improve your cross-selling conversion rates at store level.
Skyrocket your store sale
Upgrade your cashier from the service line to a salesperson.
Increase your NET margin
Establish a real-time recommendation system..
AI solution for Retail
Find out how Solver AI Suite Apps for Retail can boost your sale and make you close more deals than ever.
Personalize your communication
If you are looking for a solution that could multiple your sales numbers this year, look no more.
The Solver AI Personalizer is our top-selling module that our customers just love.
In just a couple of clicks, this solution enables you to have a user profile overview in a way that will let you know their DNA.
By implementing this solution you will be in a position to communicate offers in a fully personalized way so you could address the real customer need and increase your sales turnover.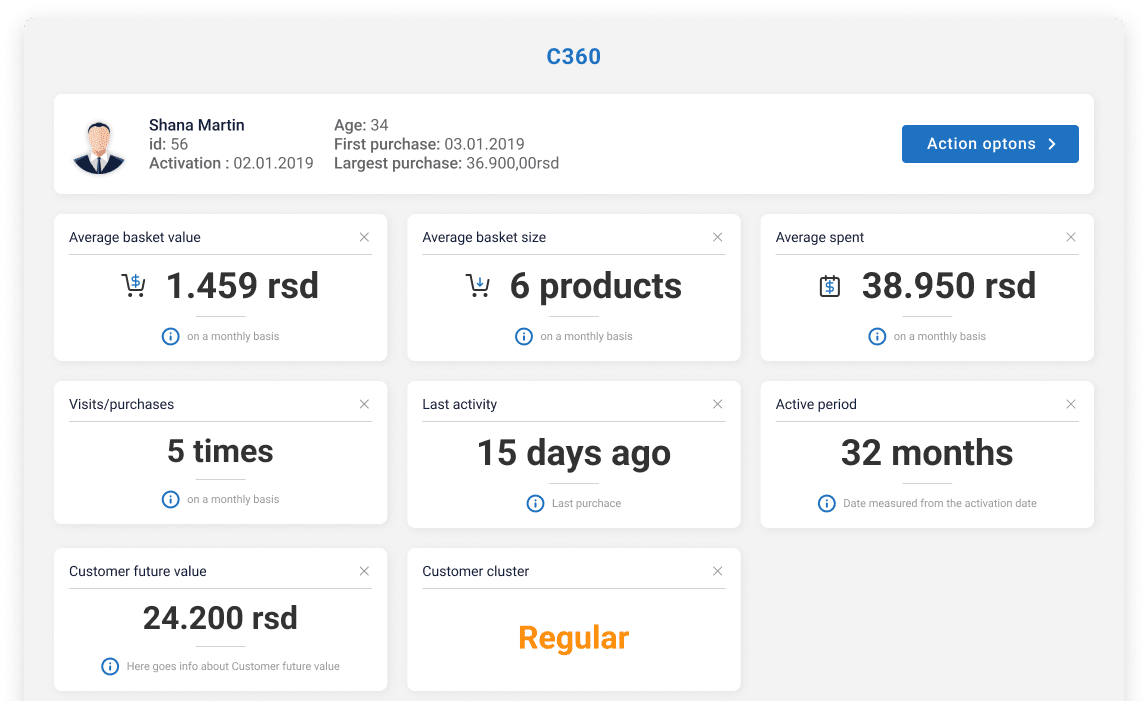 Segment your customers into actionable groups
Solver Smart Segmentation is a part of the Solver AI Suite that Retail CROs, CMOs, and CSOs love the most.
Solver Smart Segmentation enables you to segment all of your customers not only based on their purchasing patterns but also based on their behavior so you could easily predict their next step in the customer journey.
Also, the tool enables you to segment the customers who are most likely to buy more from you so you could easily up and cross-sell to the segmented customer group or even a lookalike audience.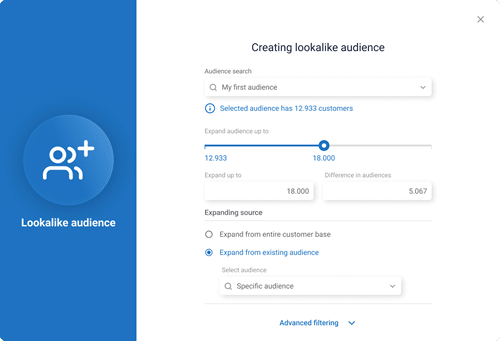 Properly segment your products and find a "winner"
Solver AI solution enables you to properly segment products so you could create a system that will facilitate the product recommendation process.
Why is this important for retail?
Besides giving you a complete product offering overview, this solution enables you to sell products that your customers really need so you could find a "winner" for your ideal customer.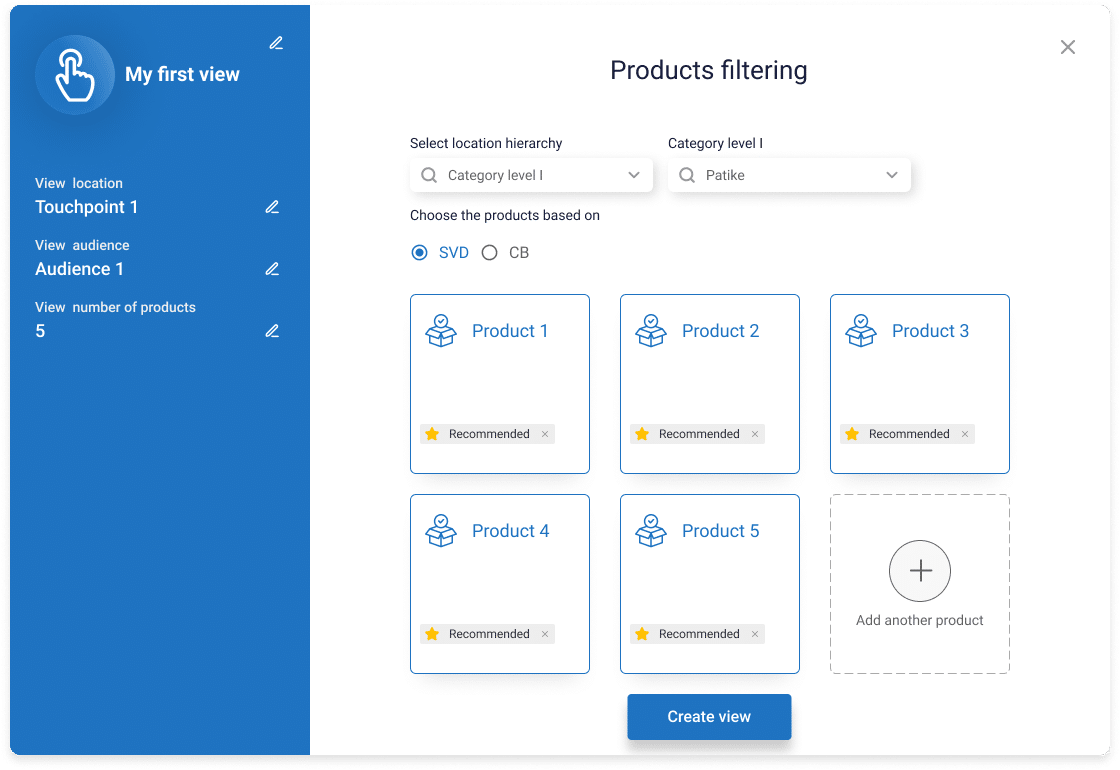 Market the right offer to the right customer at the right moment
Solver Campaigning Studio is a separate product that can be used either as a stand-alone application for your marketing department or as an add-on to your already implemented marketing automatization tools.
This is a powerful tool for CMOs and marketing professionals who want to personalize marketing campaigns, messages, and offers in the most efficient way and produce significant ROI for the retail business, both offline and online.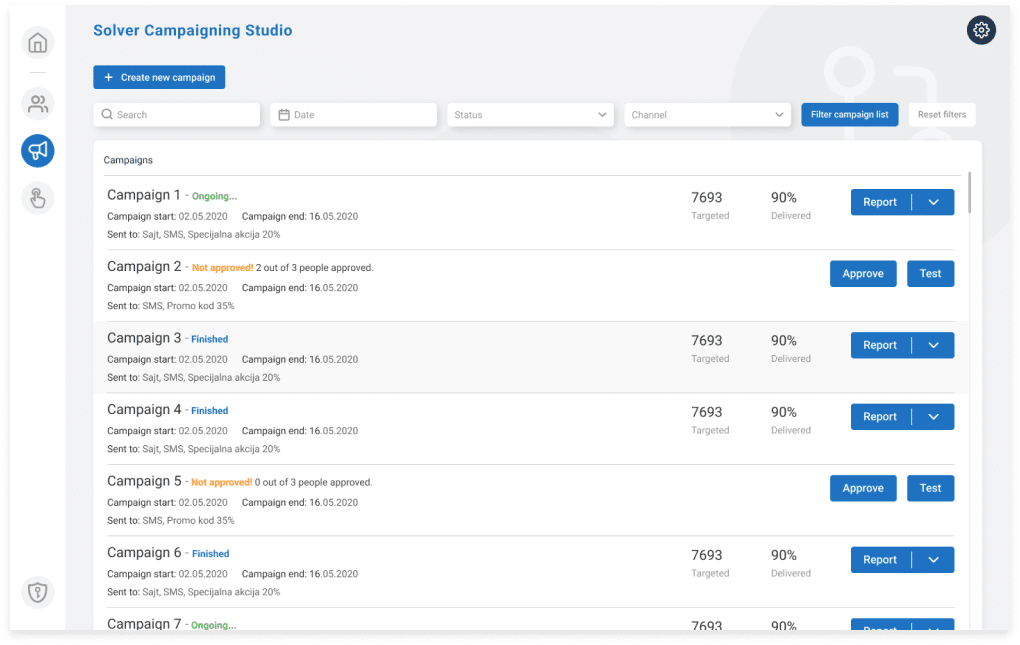 Solver AI Studio for Retail
A perfect solution for Retail companies that would like to gain market advantage by implementing a human-like AI solution that will support business at any time. You could start as a stand-alone system or a fully integrated SaaS solution.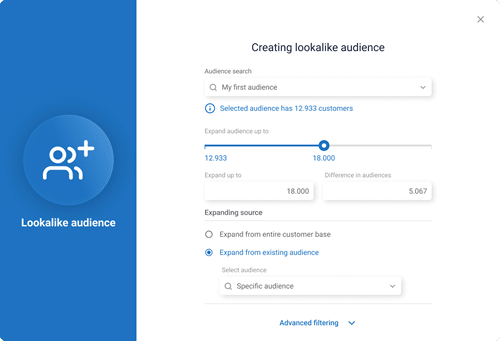 Learn more about
Solver AI Suite for Retail