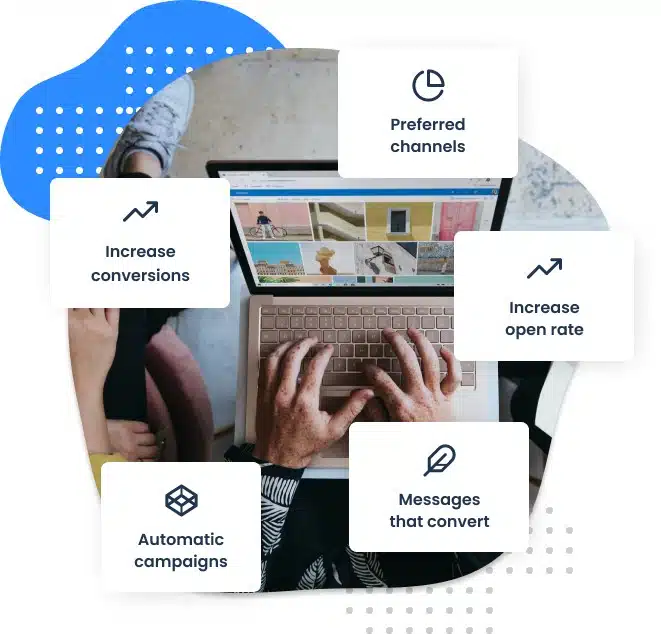 Solver Form Studio
Create lead gen forms in 3 easy steps.
Our Form Studio enables you to:
Easily configure embedded forms
Get HTML code that can be directly embedded into your website as a form
The collected subscribers can be later targeted with the content of their interest
And many more…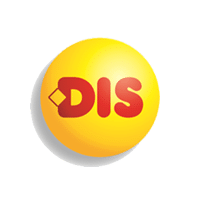 "Anticipating customer behavior and creating vital loyalty programs are no longer the future, but the present of modern retail business. Experienced, dedicated, and extremely open-minded professionals from the Things Solver team helped us to dig deeper into our customer database. They developed a powerful tool which allows us to understand our customer's behavior and provide them the best possible service."– Stefan Čvorović, Marketing Director, DIS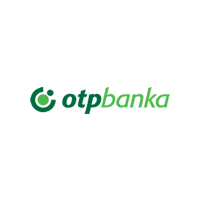 "Being innovative today is more challenging than ever before, but with partners like the Things Solver we are on the good track. This cooperation brought us both, innovation and fulfillment of our business goals. Expertise, precision, commitment, and a "will do" attitude are just some of the terms which describe Things Solver. With them as our partners we are able to achieve everything that we imagine, and more."– Natasa Radjenovic Zivanovic, CRM Department manager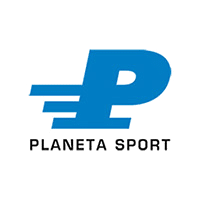 "If you want really to see and understand your data Solvers crew is the right choice.
They are putting lights on the most hidden places giving you a whole new perspective on business and making your vision much more clear."– Srdjan Grabovac, Business Development Manager, Planeta Sport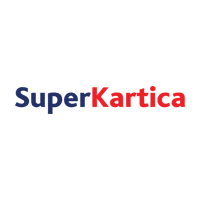 "Working with Things Solver empowered us to transform our business from being a marketing platform to a data-driven organization that utilizes data to build

customer relationships and make better business decisions. With Things Solver Suite you can test and learn quickly. Learn not only what your customers want, but also learn best practices in the business, because Things Solver guys won't let you out in the dark. They are always there for us to support, advise and deliver! As important as all beforementioned – working with you guys brings so much fun and joy!

"
– Aleksandar Popović, Direktor razvoja, Super Kartica
Some of the key metrics you can get:
20%
Avg Conversion Rate Increase
Create & set up forms in just 3 steps
Solver Form Studio is a module that allows you to create forms which are a very powerful tool for lead generation, user experience, data organization, and automation on your website.
Easily create forms that collect leads
In today's digital age, businesses rely heavily on efficient lead generation strategies to expand their customer base and foster growth. Fortunately, technology has made this process easier than ever before, thanks to the ability to easily create forms that collect leads.
With a multitude of user-friendly online tools and platforms available, companies can swiftly design customized forms tailored to their specific needs. Whether it's a simple contact form on a website or a more comprehensive survey, these versatile tools empower businesses to capture valuable information from potential customers effortlessly.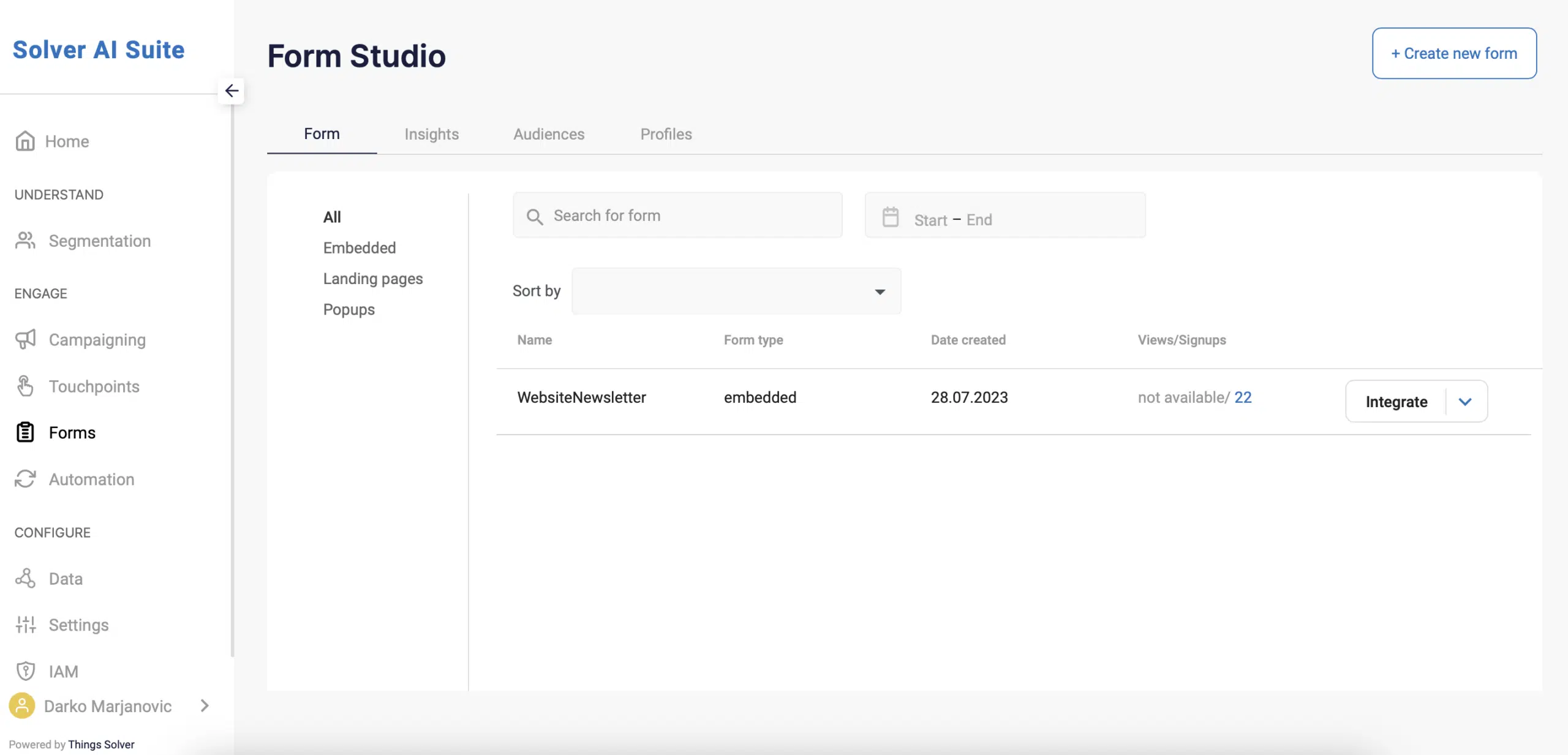 Seamless data collection process
This seamless data collection process not only saves time but also enhances the overall customer experience by providing a convenient avenue for engagement.
As companies continue to harness the power of these user-friendly form-building tools, they are better equipped to optimize their lead generation efforts and build lasting relationships with their audience.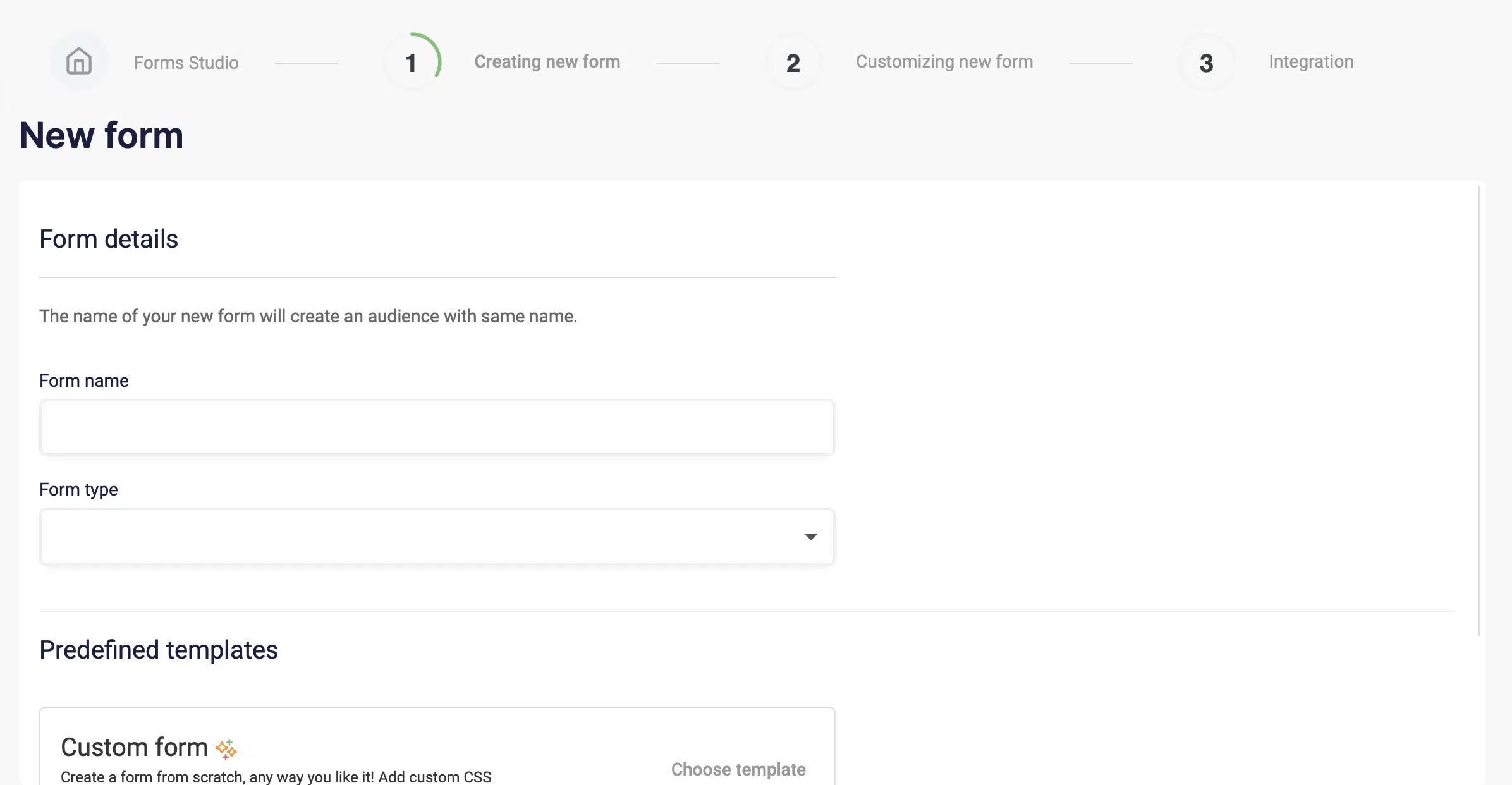 Collect your data directly into audiences
Solver Form Studio helps you collect all leads into single page.
This enables comparing leads and existing customers in order to maximize lead to customer conversion.

Engaging your leads connecting with other Solver Studios
Collecting leads is just one step. Use segmentation and campaigning studios to precisely target your leads for highest conversion. Additionally using EventSDK you can check when leads return on your web page or shop.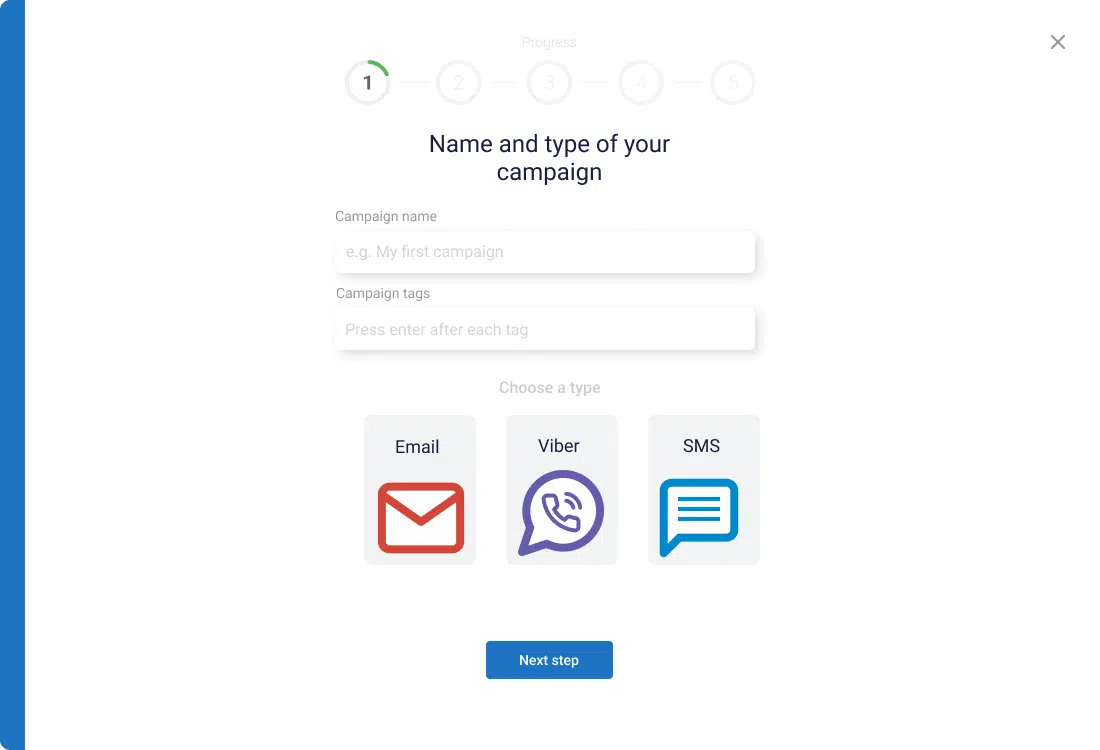 Learn more about
Solver Form Studio