Solver Touchpoint Studio
Present
only relevant

products to your customers.

AI personalized touchpoints that help you:
Intelligently offer product
Dynamically served content
Decrease a churn score
And many more…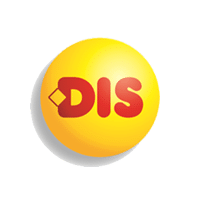 "Anticipating customer behavior and creating strong loyalty programs are no longer future, but the present of modern retail business. Experienced, dedicated, and extremely open-minded professionals from the Things Solver team helped us to dig deeper into our customer database. They developed a powerful tool which helps us to understand our customer's behavior and provide them the best possible service."– Stefan Čvorović, Marketing Director, DIS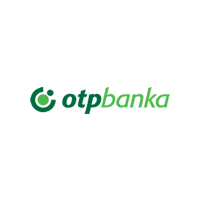 "Being innovative today is more challenging than ever before, but with partners like the Things Solver we are on the good track. This cooperation brought us both, innovation and fulfillment of our business goals. Expertise, precision, commitment and "will do" attitude are just some of the terms which describe Things Solver. With them as our partners we are able to achieve everything that we imagine, and more."– Natasa Radjenovic Zivanovic, CRM Department manager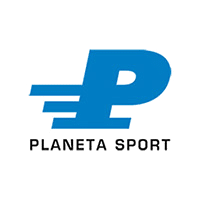 "If you want really to see and understand your data Solvers crew are the right choice.
They are putting lights on the most hidden places giving you whole new perspective on business and making your vision much more clear."– Srdjan Grabovac, Business Development Manager, Planeta Sport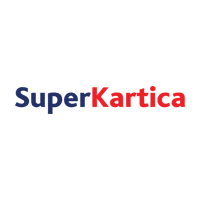 "Everyone in SuperKartica believes that working with Things Solver is the right choice. Great communication and understanding of our needs in combination with a dedicated team create an added value to the data we have. Mapping our business needs and their materialization through Solver AI Suite saved an incredible amount of time by automating existing processes and enable us to come to new, advanced customer insights. Today, we are certainly far ahead of any market competition thanks to this cooperation."
– Mihailo Ponjavić, CEO Super Kartica
Key features and benefits
Touchpoint Studio is a solution for managing personalized experiences on any channel. It's ideal for upselling, cross-selling and keeping customers in the checkout.
Intent based personalized recommendations
Our Touchpoint solution enables you to properly segment and present products and offerings to your website or e-commerce based on visitor intent so you could develop a system that will automatically facilitate upsell and cross-sell opportunities based on given rules and customer intent.
This helps you significantly increase your average basket value and customer lifetime value by integrating a system that will know your customer's next step in the purchase journey even before them.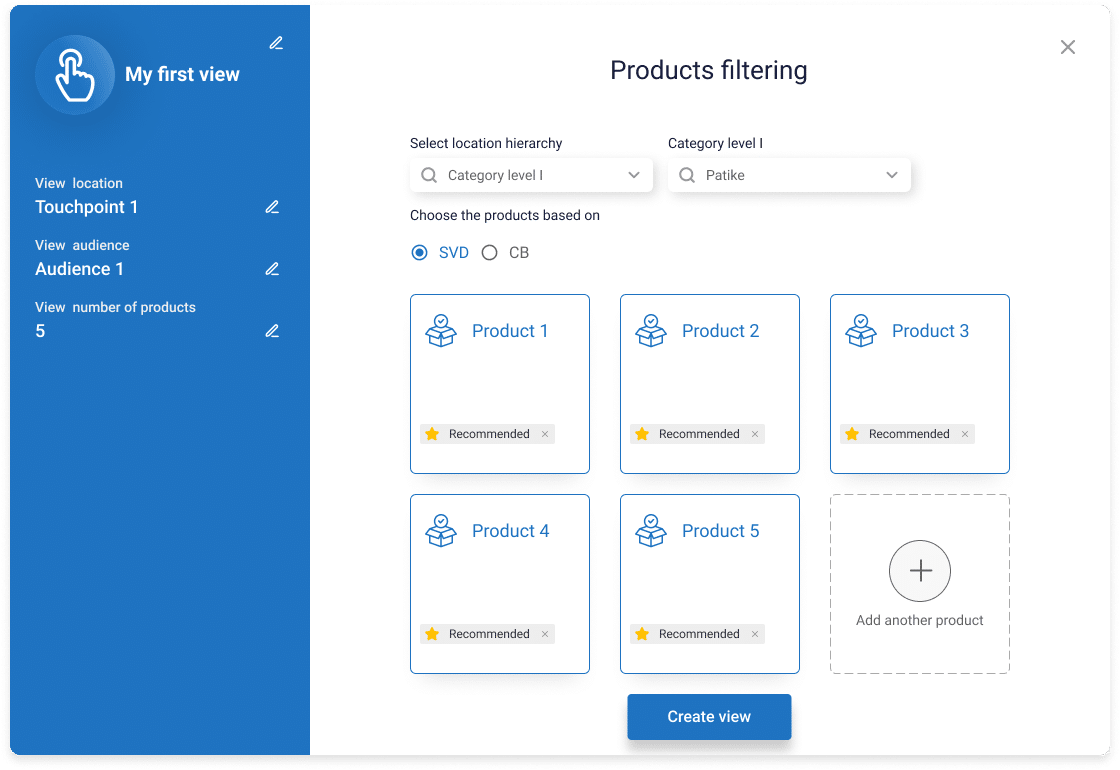 Dynamically served content
To truly succeed at landing page conversions, you need to have the competitive advantages that will keep you ahead of the competition.
And having the ability to implement dynamically generated personalized content on the landing page is a vital step in the overall conversion optimization process and will out-perform the static control virtually every time helping you achieve the ultimate goal of turning visitors into paying customers.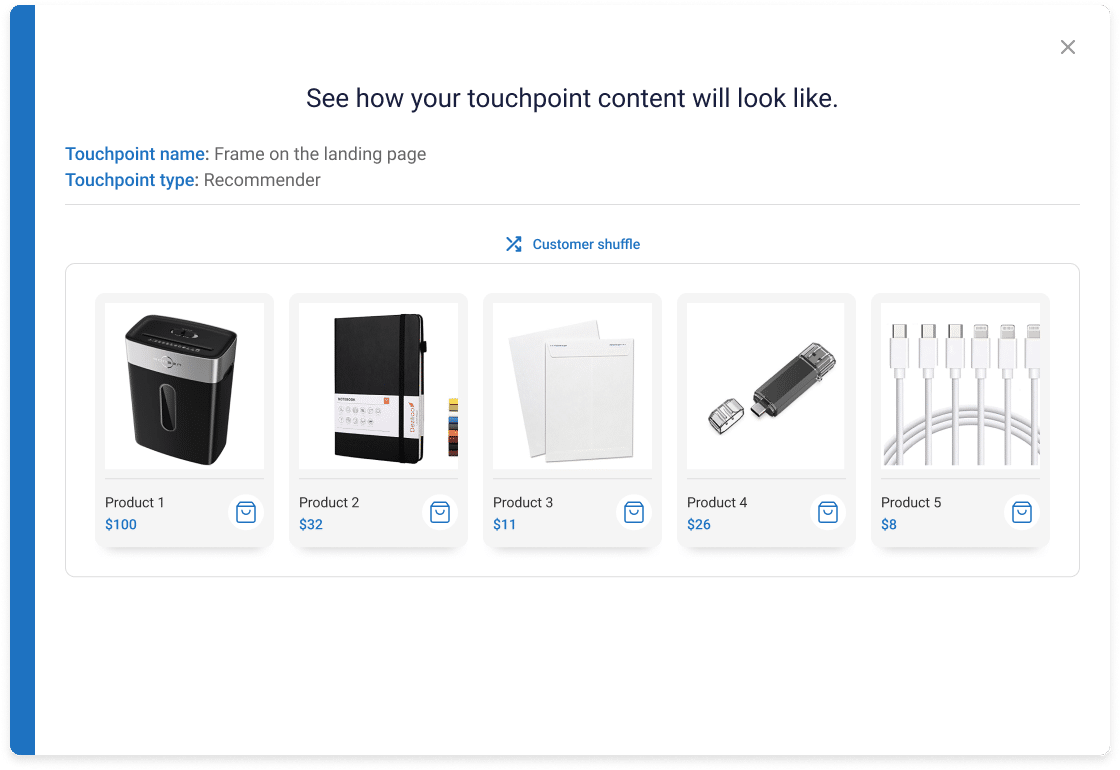 Smart Search that handles synonyms, typos and translations
The personalized customer experience starts when you are in the position to offer the right offer at the right time based on your customer intent.
Being able to recognize a single customer behavior and search intent and present them with the products they really need enables you to create a meaningful data-driven customer experience and help them search for the right products no matter if there are synonyms, typos or translations in place.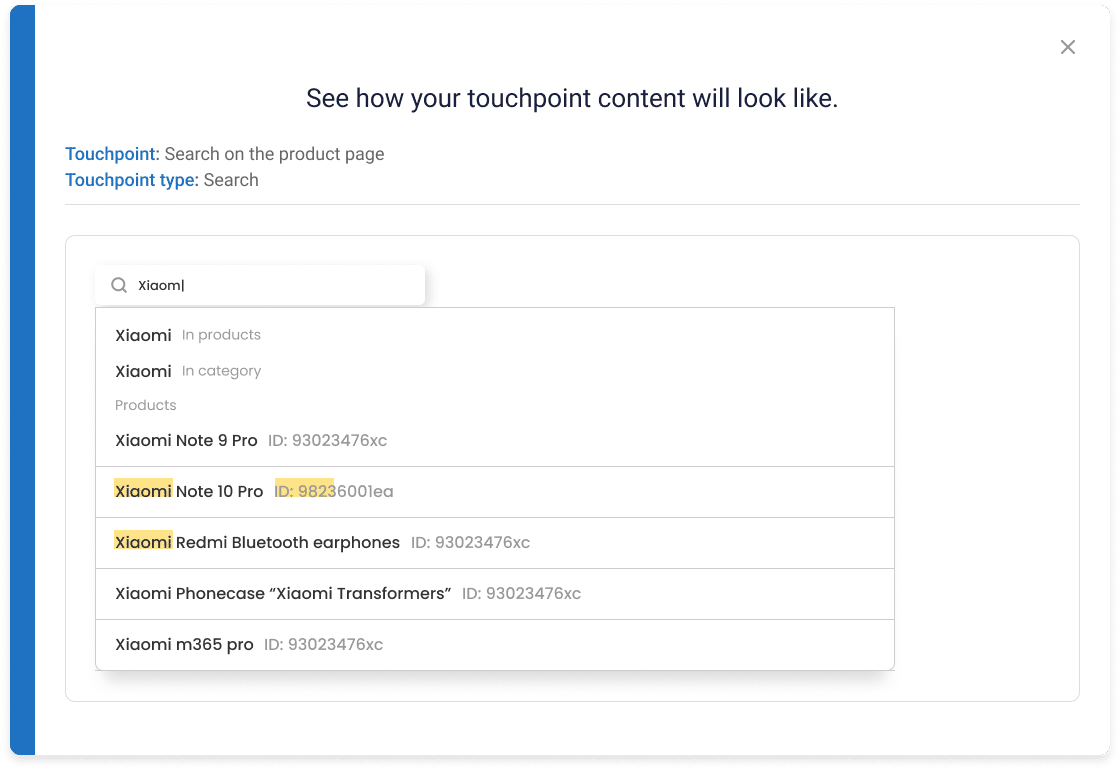 Rules based product recommendations
How to delight a customer?
Easily, just offer them a product that solves their need or pain points.
Our Touchpoint solution enables you to use your business wisdom and play with setting rules & filters on as many product positions as you want so you could provide a solution to your visitor's problems.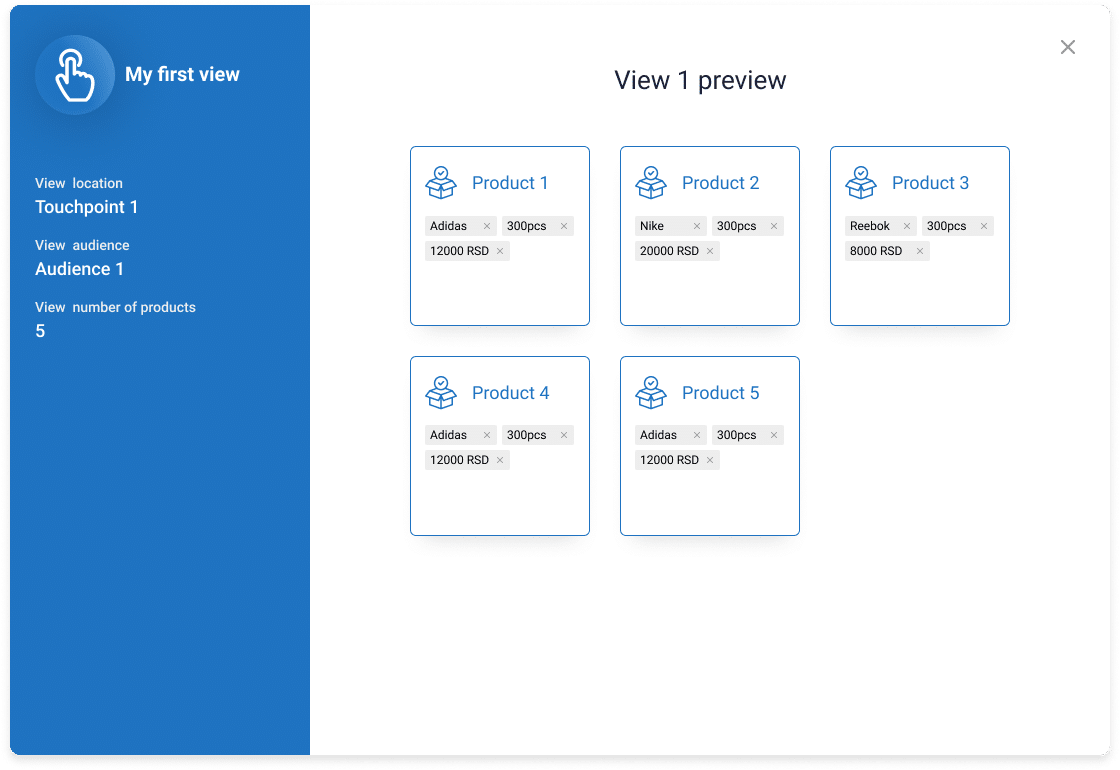 Intelligent product recommendations
Rule-based recommendations help you to serve customers that you already know but now you could take advantage of statistics with a little help from AI so you could serve not only customers that you know but also the ones you don't.
This will increase the chances that a client you don't know will like the recommendation and preferably buy from you not the competition.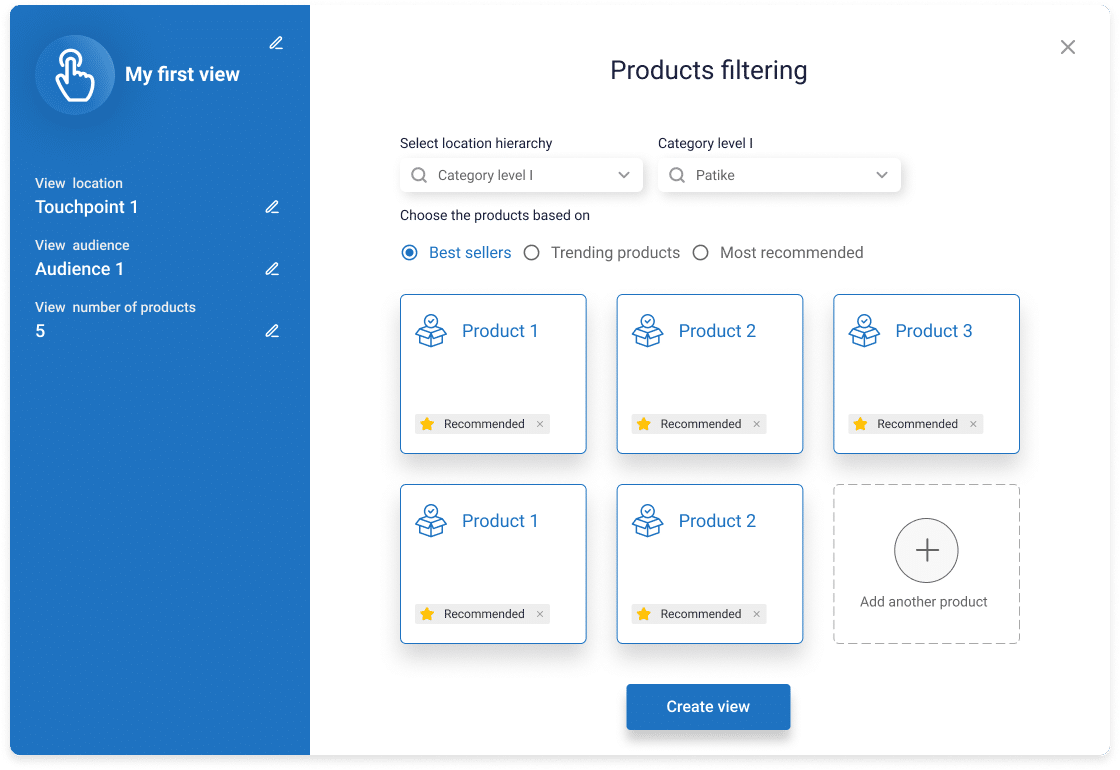 3 Proven Tools for eCommerce Growth (That Actually Works)
Collected hands-on experience from working with some of the biggest eCommerce businesses.
Understand how online shopping and ecommerce is changing
Get an idea to utilize data and create the perfect offer for your customers
Easily understand how to increase customer satisfaction, engagement, and loyalty by intelligently segmenting customers